| | | |
| --- | --- | --- |
| Spot | THE GENERAL | $75 per dose |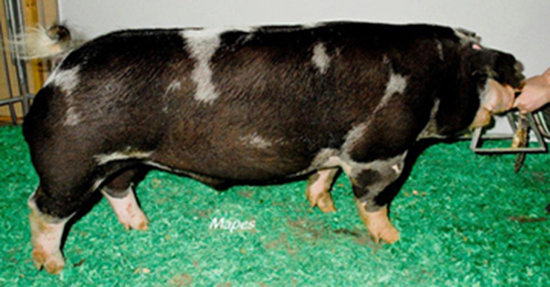 Charger x Beamer
Bred by Greg and Grant Norman, IL
Owned with Pierce, Hager, & Wippel
Stress - Negative
I got a call from Grant earlier in the summer about this guy. He and Greg thought I would really
like The General. Wow - were they right! What a HE-boar with impeccable structure, soundness
and design. He is constructed in a massive package. He is bold, heavy boned, shapely and may
be one of the soundest I have seen in a long time. Those that have seen him are very
impressed. This one has me exited. A true genetic giant to make Spots better.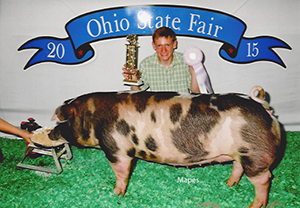 2015 Ohio State Fair Reserve Champion Jr. Fair Spot Gilt
Bred by us - Shown By Wesley Nye