| | | |
| --- | --- | --- |
| Spot | POWER PAK | $75 per dose |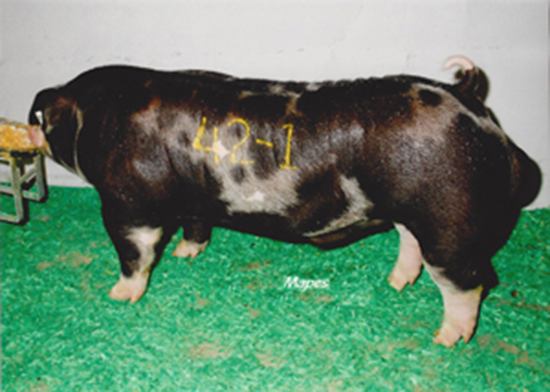 Transformer 20-7 x Carbon Copy 22-4
Bred by Niehaus and Feldman Genetics, IA
Owned with Pierce, Barker, & Hager
Stress: Carrier
Like his sire, Power Pak is a massive structured boar that is heavy boned, and big footed. He
has great shape down his top, a big square hip and carries his muscling down through his stifle.
This guy is big chested and carries his width with great curve through his center body. He tracks
wide and square to the ground coming and going. Moderate in frame, Power Pak is great looking
with a great attitude! We feel he is a true breeding piece that can make positive change to the
spotted breed.